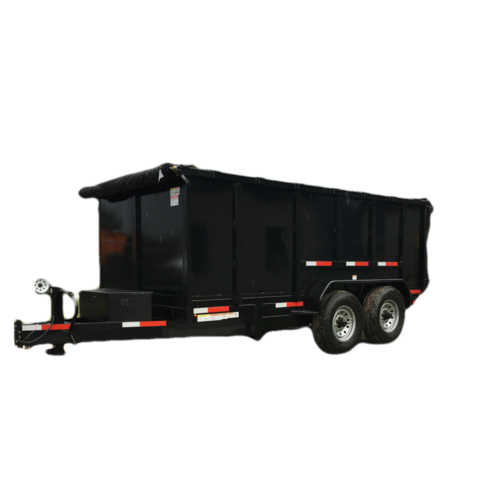 Size: 14' L x 7' W x 5.5' H
Days: Up to 2 Days
Rent Time Extension: $30/Day
Ton(s): 2 Included
Extra Weight: $80/Ton
Description
20 yard dumpsters are our most popular size and perfect for larger size jobs. They hold enough debris to fill 8 pickup trucks loads and at 14ft long by 7ft wide by 5.5ft tall, they're an extremely reliable option for a variety of projects. Our 20 yard dumpsters are available for $499 for two days or $649 for a week. So, whether you're doing a home remodel or cleaning up your commercial property, give us a call today and we'll deliver the 20 yard dumpster you need.
What Can't You Put In Our Dumpsters?
Hazardous waste is any liquid, solid, or gaseous material that is flammable, corrosive, reactive,
toxic, or otherwise dangerous to human health or the environment. Hazardous waste can come
from a variety of sources, including businesses, households, and agricultural operations. While
it is important to dispose of hazardous waste properly, it is equally important to ensure that it is
not placed in our dumpsters. Disposing of hazardous waste in our dumpsters can pose a
serious threat to public health and safety, as well as the environment. If you do place hazardous
waste in our dumpsters, you will be subject to a penalty fee. Some examples of hazardous
waste include paint, oils, flammables, and gas. Please help us keep our community safe by
disposing of hazardous waste properly. Thank you for your cooperation.