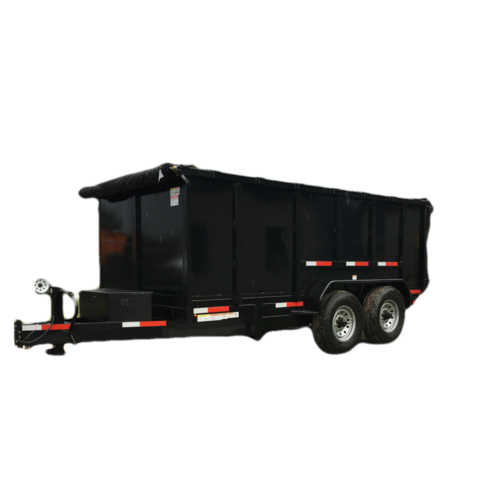 Size: 14' L x 7' W x 4' H
Days: Up to 3 Days
Rent Time Extension: $30/day
Ton(s): 2 included
Extra Weight: $100/ton
Description
Book Your 15 Yard Dumpster Rental Today

15 Yard Dumpster Dimensions: The Perfect Solution for Your Waste Disposal Needs
If you're looking for a dumpster that's big enough to handle a significant amount of waste, a 15 yard dumpster might be just what you need. With the dumpster dimensions of 14ft long x 7ft wide x 4ft tall, this type of dumpster provides a total capacity of 15 cubic yards, making it capable of holding up to 90 standard trash bags. To put that in perspective, a 15 yard dumpster has the capacity of approximately 6 pickup truck loads. Whether you're taking on a home renovation project, clearing out a commercial space, or simply need a dumpster for a large-scale cleanup, the 15 yard dumpster can handle a wide range of waste materials. So if you need a dumpster that's both big and versatile, consider the 15 yard dumpster for your next project.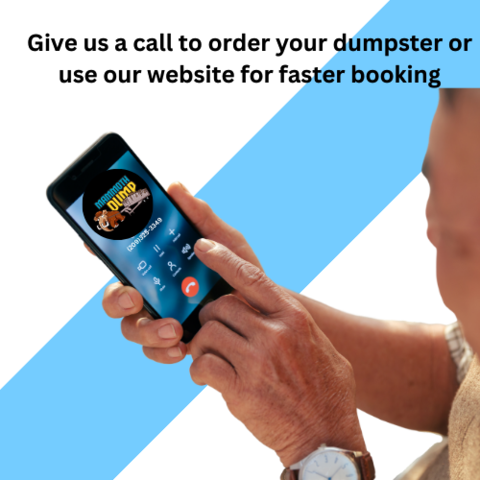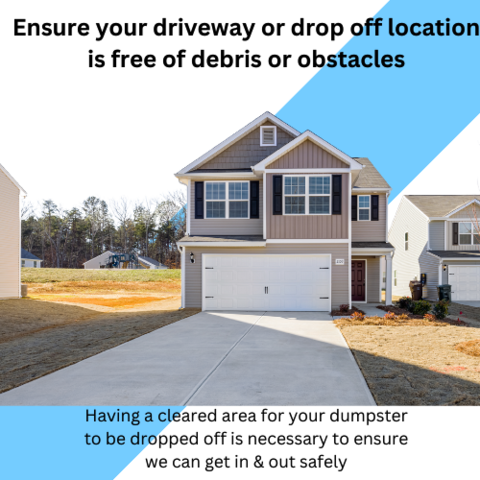 Streamline Your Waste Collection with Our Hassle-Free Dumpster Rental Services
If you're in need of a home dumpster for your next waste collection project, ordering from Mammoth Dump is easy and straightforward. We provide a range of dumpster sizes, so whether you need a small 11 yard dumpster or a larger 20 yard dumpster, we have you covered. We also offer flexible rental periods to ensure that you have the dumpster for as long as you need it.
Our Other Dumpster Sizes
The first step in ordering a dumpster rental from Mammoth Dump is to either call us or schedule your delivery online for faster booking. Our team will assist you in selecting the appropriate dumpster size for your specific needs and provide you with a quote. We'll also ask you some questions about the type of waste you'll be disposing of, as some materials may require additional handling or may not be permitted in our bins.
Once we receive your request, we'll confirm your order and determine a time to bring your dumpster rental by. Our team is always punctual and reliable, so you can trust that your dumpster will be delivered on time. We'll also provide you with instructions on where to place the dumpster on your property and how to properly load it to ensure that it's safe and secure.
After the dumpster arrives, you can start filling it up with all your junk and waste materials. Our dumpsters are designed to make waste disposal as easy as possible, with convenient drop-down doors that allow you to easily walk in and out of the dumpster. We also provide tips on how to maximize the space in the dumpster and make the most out of your rental period.
When you're ready, simply give us a call and we'll come to pick up the dumpster on the agreed-upon day. We'll haul away the dumpster and ensure that all the waste is disposed of in an environmentally responsible manner. And if you need an early pickup or an extension, just let us know and we'll do our best to accommodate your request.
At Mammoth Dump, we're committed to providing our customers with reliable, efficient, and affordable trash collection services. Whether you're a homeowner, contractor, or business owner, we have the dumpster sizes and rental options to meet your specific needs. Contact us today to learn more about our dumpster rentals and to schedule your delivery.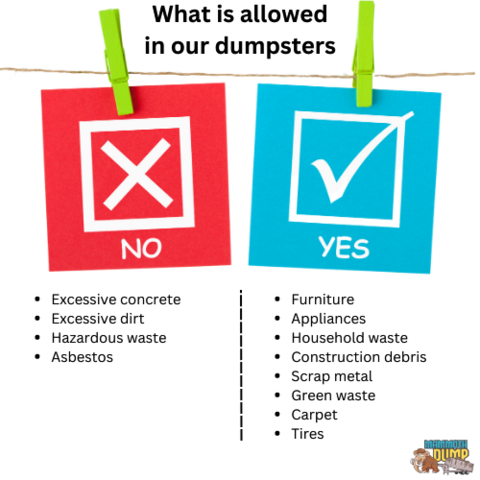 Tips for Preparing for Your Yard Roll-Off Dumpster Rentals Delivery & Pickup
To ensure a smooth and hassle-free dumpster rental experience in our service area, there are a few things you can do to prepare for the arrival and pickup of your dumpster from Mammoth Dump.
Before your dumpster arrives, make sure that you have enough space for it on your property. Our dumpsters are typically delivered with large trucks, so you'll need to ensure that there's enough space for the truck to maneuver and place the dumpster. It's also important to clear any obstacles, such as vehicles or debris, that may obstruct the driver's path to the drop-off location.
Once your dumpster is delivered, it's important to use it properly to avoid any issues during pickup. Be sure to only load the dumpster to the fill line, as overloading can result in additional fees and potential safety hazards. Additionally, be mindful of the types of waste you're disposing of, as certain materials may not be permitted in our dumpsters. We'll provide you with guidelines on what materials are allowed and how to properly load the dumpster.
When it's time for your dumpster pickup, make sure that there's enough clearance around the dumpster for our driver to access it. It's important to not park in front of the dumpsters or block access in any way, as this can result in additional fees or delays.
At Mammoth Dump, we're committed to providing efficient and reliable yard roll-off dumpster rental services. By following these simple steps and guidelines, you can ensure a smooth and stress-free rental experience. Contact us today to learn more about our dumpster rental services and to schedule your delivery.