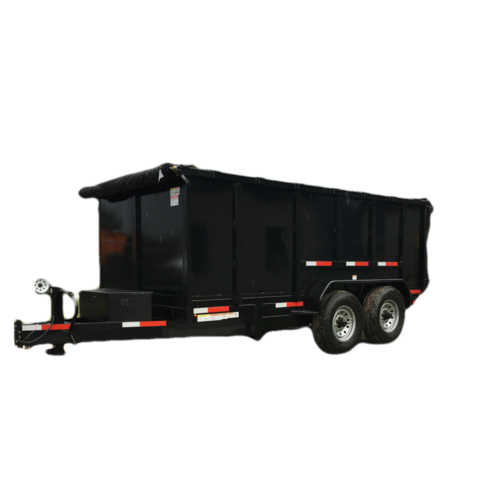 Size: 12' L x 6' W x 4' H
Days: Up to 3 Days
Rent Time Extension: $30/day
Ton(s): 2 included
Extra Weight: $100/ton
Description
Looking to get rid of some junk? Our 11 yard dumpsters are perfect for medium sized jobs! They're cheap, efficient, and can hold a whole lot of trash - enough to fill 4 1/2 pickup trucks. And if you're worried about fitting everything in, don't be. These dumpsters are 12ft long by 6ft wide by 4ft tall, so you'll have plenty of space. Plus, we're happy to take just about anything: from mattresses and appliances to construction debris and yard waste. Our 11 yard dumpster can currently be rented at a low rate of $349 for three days or $469 for the week.
What Can't You Put In Our Dumpsters?
Hazardous waste is any liquid, solid, or gaseous material that is flammable, corrosive, reactive,
toxic, or otherwise dangerous to human health or the environment. Hazardous waste can come
from a variety of sources, including businesses, households, and agricultural operations. While
it is important to dispose of hazardous waste properly, it is equally important to ensure that it is
not placed in our dumpsters. Disposing of hazardous waste in our dumpsters can pose a
serious threat to public health and safety, as well as the environment. If you do place hazardous
waste in our dumpsters, you will be subject to a penalty fee. Some examples of hazardous
waste include paint, oils, flammables, and gas. Please help us keep our community safe by
disposing of hazardous waste properly. Thank you for your cooperation.